Wipes in the pipes create sewer yipes!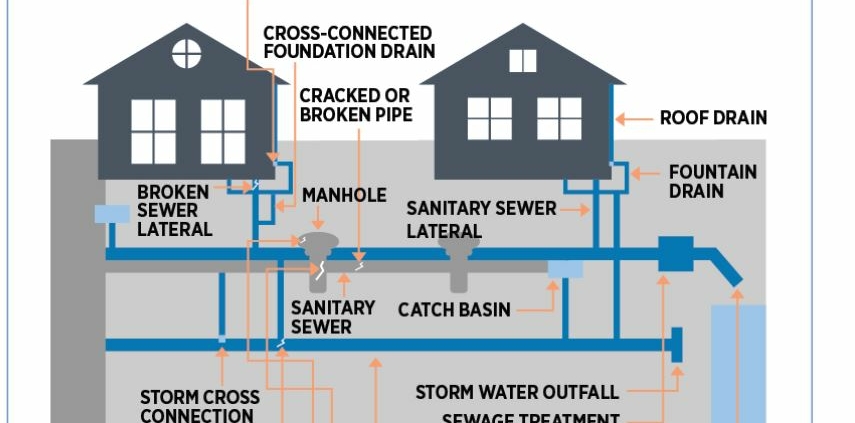 Wipes in the pipes create sewer yipes!
Public sewer lines are clogging with greater frequency and there is plenty of blame to go around from personal carelessness to faulty products.
Many products are advertised as "Flushable" but really do not break down and clog systems within homes as well as throughout the public main lines. Advertisers convinces people that their product is flushable and some think that any thin cleaning wipe or baby wipe can be flushed down the toilet. While some disintegrate better than others, some wipes in the pipes can last for weeks before breaking down. A Consumer Reports test showed that toilet paper disintegrated after about eight seconds, but some wipes still hadn't broken down after 30 minutes. They should never have been classified as flushable.
We see companies heavily promoting bathroom wipes, while some cleaning product manufacturers advertise sponges they say can be disposed of in a toilet.
The Association of the Nonwoven Fabrics Industry says researchers collected and analyzed materials from wastewater pumps and found that most items clogging equipment are not labeled flushable. These items, experts suggest, should be more clearly labeled Do Not Flush.
Non-flushable cleanup wipes, baby wipes, and sanitary products must not be flushed down the toilet. The reason is simply that, unlike toilet paper, these other materials do not dissolve. Even if they make it through your homes system, they still can clog up the main sewer lines, damage equipment, and cost cities and taxpayers a lot of time and money.
Want to learn more? Do a google search on flushable wipes and sewer clogs. Wipes in the pipes create sewer yipes!
Evergreen Property Inspectors is a member of ASHI, InterNACHI, and in the State of Illinois which has a licensing program we are properly licensed for home inspection and radon measurement services. Evergreen has inspectors living around the St. Louis area in Missouri and Illinois where we provide residential and commercial property inspections for clients looking to live or invest in our region. Contact us to book our services. Click on Your Inspection tab to view the standards of practice that our team follows. Click on the Your Report tab to view a sample report.
https://www.evergreenpropertyinspectors.com/wp-content/uploads/sites/99/2021/03/PlumbingFailures.jpg
862
855
William Frost
https://dt8jkux6vo66x.cloudfront.net/wp-content/uploads/sites/99/2022/08/02201721/2020EvergreenLogo-removebg-preview.png
William Frost
2023-05-26 14:32:49
2023-05-26 14:32:49
Wipes in the pipes create sewer yipes!