Appliance RecallChek, RecallTrak, and Warranty
As part of your home inspection we provide Appliance RecallChek, RecallTrak, and warranty services through RWS (Residential Warranty Systems). We are pleased to announce we are re-adding these services as of 05/15/2023.
To validate your warranty, please follow this link.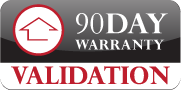 When sellers move out and buyers move in there can be a lot of strain on a home and it's systems. Moving items in basements, attics, and under sinks. HVAC units that are stressed as movers bring things in and out of a home, temperature swings if homes sit vacant between a move out and move in…
Evergreen Property Inspectors offers these appliance RecallChek and Warranty services to help gain peace of mind and reassure you that in case of any problem, there is someone available to help.  We provide the following short term, limited warranties through Residential Warranty Services to our residential clients where the home is owner occupied:
90 Day Warranty- You need a professional you can depend on even after the job is done. That's why we back all of our inspections with a 90 Day Limited Structural and Mechanical Warranty. See policy for full details. Scroll to the bottom of this page to see how you can extend this for 18 months when you purchase a 12 month warranty through RWS, Residential Warranty Services.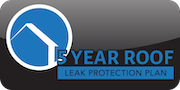 Platinum Roof Protection Plan- A 5 Year protection plan that covers the necessary repair for any new leak in your home's roof system. This service contract covers repairs for leaks only. Any defect noted in your home inspection or any consequential leak resulting from a defect noted in your inspection is not covered. If your inspector noted damage, leaks, improper installation, or worn materials, it is the responsibility of the homeowner to remedy these conditions.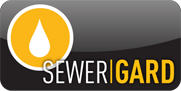 Sewer Gard– Underground Sewer and Water lines are covered for 90 days from the date of your inspection from issues like collapse and tree roots. While your inspector may recommend a sewer camera inspection (sewer scope) for some properties, on others (where no drain backups or known issues are present) this coverage will serve to protect against failures between your home and the municipal connection or well/septic systems. A sewer camera inspection with satisfactory results will automatically extend your coverage to 12 months.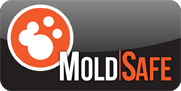 Mold Safe– If you spot visible mold within the home after the inspection, will pay to remediate the issue! This coverage lasts for 90 days from the date of inspection and comes with a total aggregate limit of $2000, which is automatically increased when you get a mold test with us. Make sure to address any known mold and moisture issues as noted in your inspection report as existing conditions or those stemming from a known issue are not covered.
Recall Check and RecallTrak- RecallChek is an easy and convenient way to check for recalled appliances in your home.   Recalled Appliances are found in one in every ten homes. By submitting the make and model numbers from your home's appliances, furnaces, air conditioners, and water heaters- you are ensuring that you not only get the free repairs that are owed to you now, but that you are also informed immediately if any of your home's appliances are affected by a recall in the future.
How it works: We collect available appliance data during your inspection and create an account that researches and tracks those appliances for manufacturer recalls. You control the account and can add appliances to your account after you move in. This information is submitted to RecallChek and you receive a short monthly report (RecallTrak) that informs you of any new recall alerts and provides monthly home maintenance tips.   If you did not have a home inspection through our company, you can purchase this product for $29.95 at the RecallChek website.  
The ISG Full Concierge Service works with over 150,000 Real Estate Professionals throughout the U.S. and Canada and deliver over 140,000 services for real estate transactions, new moves, and new service installs monthly giving us the Guaranteed Best pricing and service in the industry. The ISG Full Concierge is the only service of its kind with an in-house concierge team, solar team, communications, satellite & cable team, and access to more services than any other Concierge provider anywhere. ISG and the ISG Full Concierge serve more than 1 in 5 home buyers throughout North America.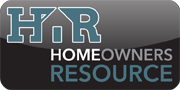 Click on the Home Owners Resource button to register for a FREE service provided by your Home Inspector that gives you access to ask a Professional any question about your property. This service is especially useful for any maintenance issue that may arise in your home where you would like an expert's input and/or suggestion!
Click on the above link to learn more about the Residential Warranty Services home warranty product. You will receive a 6 month extension at no additional charge (first 18 months for the price of 12)  when this is ordered through a certified home inspection company like Evergreen Property Inspectors.
Evergreen Property Inspectors is a member of ASHI, InterNACHI, and in the State of Illinois which has a licensing program we are properly licensed for home inspection and radon measurement services. Evergreen has inspectors living around the St. Louis area in Missouri and Illinois where we provide residential and commercial property inspections for clients looking to live or invest in our region. Contact us to book our services. Click on Your Inspection tab to view the standards of practice that our team follows. Click on the Your Report tab to view a sample report.
https://dt8jkux6vo66x.cloudfront.net/wp-content/uploads/sites/99/2023/05/01143410/FullPackage-1.jpg
961
874
William Frost
https://dt8jkux6vo66x.cloudfront.net/wp-content/uploads/sites/99/2022/08/02201721/2020EvergreenLogo-removebg-preview.png
William Frost
2023-05-01 14:49:46
2023-05-08 17:37:29
Appliance RecallChek, RecallTrak, and Warranty